"If you forgive anyone his sins, they are forgiven."
(John 20:23)
"I forgive you." The three most powerful words in the universe. They don't just change the universe for someone. They change someone's eternity. They change your eternity!

From His cross, Jesus said, "It is finished." (John 19:30) His once-for-all death is yours, made yours, delivered into your ears, your heart, soul, mind, and strength with those three words: "I forgive you." His resurrection from the dead is also yours. Not just yours in your Baptism—once is never enough for Jesus—the forgiveness (justification, innocent verdict) of His resurrection is also made yours through those words: "I forgive you." Jesus delivers through those Spirit-filled words all the benefits of His death and resurrection to all who hear them; "He who by grace the Word believes The purchase of His blood receives." (LSB 614:6)

Forgiveness of sins in His name is everything to Jesus. He sends out pastors to deliver those three eternity-changing words all over the world. He sent your pastor to deliver them to you. If you have sins, even a specific sin, your pastor's there to deliver Jesus' forgiveness for it. It's not just your pastor, either. You, too—yes, you! You were baptized and gifted all the people in your life so that "if your brother sins against you seven times a day and returns to you seven times saying, "I repent," you will forgive him." (Luke 17:4)

"I forgive you." Powerful words. Jesus words. His words for you through "The minister whom Christ has sent." (LSB 614:5) Also His words for others through you. These words won't just change your summer or transform your daily life as a baptized child of God. With these three words, Jesus changes your eternity.
North Dakota State University
Fargo, ND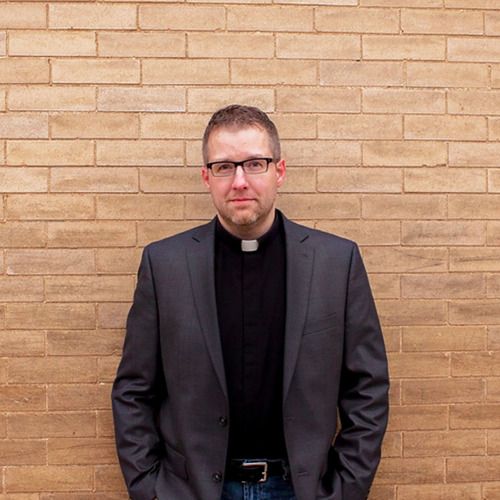 Rev. Harrison Goodman, Pastor
Mount Calvary Evangelical Lutheran Church
San Antonio, TX
Rev. Dr. Matt Richard, Pastor
St. Paul's Lutheran Church
Minot, ND
Colorado State University
Fort Collins, CO
Rev. Duane Bamsch, Pastor
Grace Lutheran Church
Grass Valley, CA
Rev. Aaron Fenker, Pastor
Dean of Theology, Higher Things, Inc.
Bethlehem and Immanuel Lutheran
Bremen, KS
Calvin University
Grand Rapids, MI
Rev. Bradley Drew, Pastor
Mt. Olive Lutheran Church
Metairie, LA
Rev. Harrison Goodman, Pastor
Mount Calvary Evangelical Lutheran Church
San Antonio, TX
Concordia University Texas
Austin, TX
Rev. Ron Hodel, Chaplain
1517.
Rev. Chris Hull, Pastor
Zion Lutheran Church
Tomball, TX